<!– BEGIN: Constant Contact Email List Form Button –>
Hello.
Marti MacEwan, here.
I know . . . 
what stage fright is,

why you have it and, most importantly,

what to do about it.

As a result of many years of professional experience and observation, I have developed an original theory and unique method for overcoming, being free of, stage fright or the fear of public speaking. I guarantee you will not find it anywhere else.
Let me send you my Free Report on The Stage Fright Cure: what it is and how it works.
I will also keep you updated on upcoming events, tips and resources.
You may, of course, unsubscribe at any time.
Here's to Your "Stage Freedom"!
Marti.
Is public speaking your main concern?





If you are in the Seattle Area,


join the free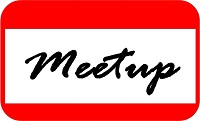 Or

Attend the one-day professional training
Whether you are concerned about public speaking or another form of performance, you can contact me here for a free consultation, private appointment, speaking engagement, or with a question or comment.