7-minute Introductory Video
Hello. This is Marti MacEwan, your Stage Fright Coach.
I have been a professional counselor and "stage fright coach" for many years.
Resulting from my extensive work with performers of all kinds, I have developed "The Stage Fright Cure" – a amazingly successful, original process for being free of any form of stage fright, performance anxiety, fear of public speaking, test or competition anxiety, interview anxiety, etc., etc.
The Stage Fright Cure features the Rapid Relief Process(tm), a mind/body/energy technique that literally reduces or eliminates the psychological and physiological symptoms of stage fright.
The Rapid Relief Process(tm) will also maximize your experience of confidence, personal power and focused energy, so you can *show up strong* and do your best in any performing situation.
Whether you are in the business world or the arts, the professions, politics or the media – whether you are facing presentations, leadership situations, performances, auditions, interviews, exams or competitions – whether you are a professional, amateur or facing a personal situation – whether your stage fright is mild or severe, I can help.
I can work with you either in person or online, individually or in a group or training. These specific proprietary techniques will not only help while we are working directly together, but are skills you will learn to use anytime, anywhere. You will also find them invaluable in other areas of your life.
My background?
I was a theater major in college many years ago, and had a first career as a Speech and Drama Teacher. I have been active in Toastmasters for some time, had my "hand in" in acting, and am an avid amateur jazz vocalist.
Since graduate school, I have had a long career as a Licensed Therapist treating anxiety, phobias, and traumatic events which has given me in-depth insight as to the inner dynamics of fear and safety. I have used advanced body/mind/energy techniques in my office for the past 20 years.
Putting that all together (and successfully conquering my own severe fear of singing), I developed a successful specialty in overcoming any kind of stage fright, performance anxiety or fear of public speaking, which led to my unique approach. I have inside awareness of what stage fright really is, why people have it and what to do about it.
How I can help you as your Stage Fright Coach.
I offer my techniques in the book and video program, The Stage Fright Cure which is available here. Since there are so many who are truly held back by there fears of performing and could benefit greatly. I am "coming out of the office" so to speak to share this method to share my approach more broadly than just one person at a time, 
Again, The Stage Fright Cure is not simply a book that explains the cure, but a complete program with tutorial videos included that walk you through the Rapid Relief Process(tm), a cornerstone of The Stage Fright Cure. The video demos will help you reap the benefits of The Stage Fright Cure in your personal situation.
If you, or someone you know, is limited by performance fears of any kind, call, email or schedule a time to talk using the links in the sidebar. I would love to help.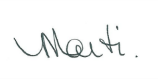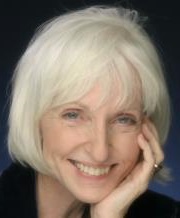 Marti MacEwan, MA,  is the author of The Stage Fright Cure Book and Video Program. She speaks frequently on the subject, holds classes and coaches privately.
As your personal Stage Fright Coach, Marti can meet with you either in person in Seattle or via secure internet video.